Mini Clubman to Discontinue; No Next-Generation Model Planned
by AutoExpert | 16 September, 2023
Mini enthusiasts will have to bid farewell to the Clubman as the 2024 Mini Clubman Final Edition prepares to make its way to the United States. This limited run, consisting of fewer than 100 units, is set to be delivered starting in October this year, marking the end of an era for the Clubman. Mini has confirmed that there are no plans for a next-generation four-door model as the brand shifts towards a more streamlined and electrified lineup.
Stefanie Wurst, head of the Mini brand at BMW Group, revealed to TopGear that the Clubman will be discontinued with no direct successor in sight. While the quirky and spacious hatchback will be missed, Mini's decision is driven by market demand.
Stefanie Wurst, the head of the Mini brand at BMW Group, clarified that there are no plans for a Clubman replacement. She believes the five-door space, if not the six-door, is effectively covered by the Countryman and the Aceman, even though she wouldn't say the space is entirely filled. According to global sales figures, the Countryman significantly outsells the Clubman. Wurst expressed her fondness for the Clubman, mentioning she's currently driving one. However, the decision was made to prioritize the new Countryman as the brand's big car concept.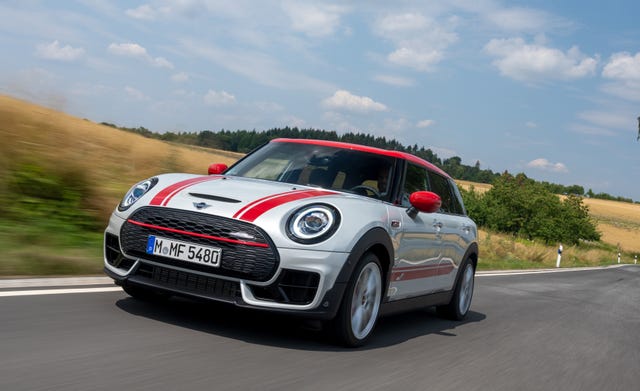 The final hurrah for the Clubman is the Final Edition model, pictured above. It starts at $47,145 in the United States, including the $995 destination charge, making it approximately $10,000 pricier than the Clubman 4All. Orders for the regular Clubman will cease in February 2024, and the pre-order process for the Final Edition will be unique.
The Clubman made its debut in 2007 as a modern successor to the British Leyland Mini Clubman, which was produced from 1969 to 1980. The second modern generation of the model arrived in 2015, and the last units are expected to roll off the production line in the coming months. As Mini updates its range, it will introduce the Aceman, a small crossover, while the new Countryman will indirectly take the Clubman's place.