Hennessey Unleashes 758 HP Supercharged 70th Anniversary Chevy Corvette
by AutoExpert | 18 September, 2023
Hennessey Performance, the renowned Texas-based tuner, has elevated the 70th Anniversary Chevy Corvette to supercar status with an astounding 758-horsepower upgrade. This remarkable tuning feat brings remarkable power to an already celebrated vehicle.
The 70th Anniversary Corvette, an exclusive collectible edition, comes exclusively in White Pearl Metallic Tri-coat or Carbon Flash Metallic, adorned with distinctive racing stripes. Hennessey further enhances this special edition by replacing the stock red-edged wheels with their lightweight counterparts featuring H-branded lids.
Inside, this Corvette boasts a range of exclusive 70th Anniversary elements, including badges, logos, and customized accessories such as red-stitched luggage and anniversary-themed accents. The engine itself is given a vibrant red cover, signifying the enhanced power that lies within.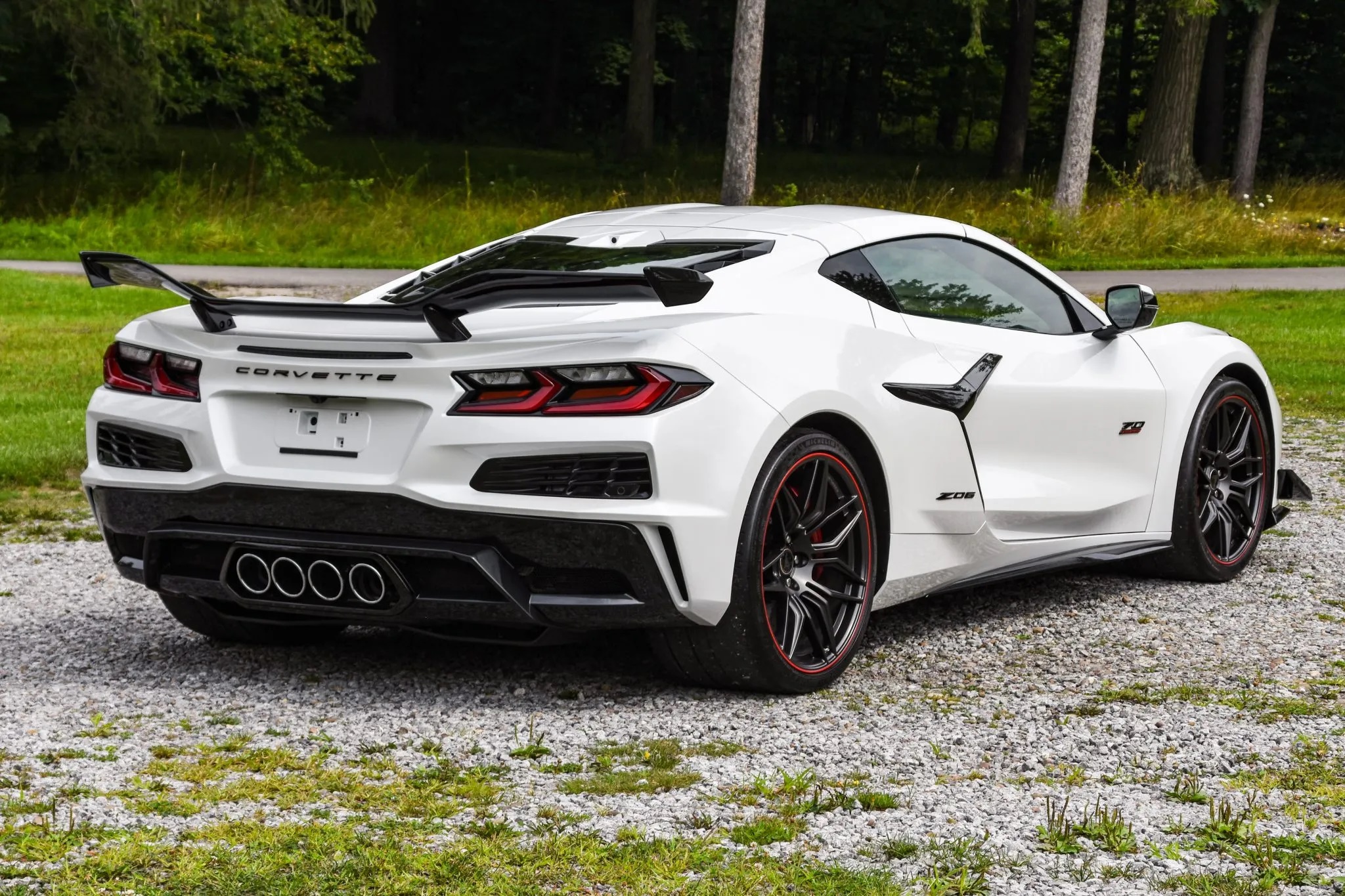 The Hennessey H700 upgrade takes the Corvette's performance to an entirely new level. It incorporates a high-flow 2.65-liter centrifugal supercharger and an air-to-water intercooler into the 6.2-liter LT2 V8 engine. This results in an impressive output of 708 horsepower and 638 lb-ft of torque, surpassing even the stock Corvette Z06.
For those craving even more power, the optional Hennessey high-flow cat-back sport exhaust system, available with the H750 package, elevates the Corvette's horsepower to a staggering 758 hp.
John Hennessey, the CEO of Hennessey Performance, proudly states, "Considering that our power and torque surpass the factory Z06, the Hennessey H700 is arguably the best value high-performance supercar in the world."
Under the hood, Hennessey bolsters the Corvette with an upgraded auxiliary fuel system, chassis dyno calibration and testing, and reinforced gaskets and additional fluids. The tuner offers peace of mind with a three-year or 36,000-mile warranty.
While pricing for the H700 and H750 packages for the 70th Anniversary Corvette C8 wasn't disclosed, for standard Corvettes, the packages begin at $49,950 without the cat-back exhaust. The supercharger kit alone is available for $34,850.
Hennessey's relentless pursuit of perfection continues to push the boundaries of performance, making the 70th Anniversary Chevy Corvette an absolute powerhouse on the road.