Bentley's Tribute to 20 Years of Continental GT: A Historic Celebration at Monterey Car Week
by AutoExpert | 23 August, 2023
Bentley's history can be neatly divided into two major chapters: the period before Volkswagen's acquisition and everything that came after. In celebration of the 20th anniversary of the first vehicle developed after this significant turning point, Bentley showcased an extraordinary tribute during "The Quail, a Motorsports Gathering" event at Monterey Car Week.
The highlight of the event was the first ever produced Continental GT, VIN20001, displayed proudly next to its modern equivalent: a third-generation Continental GT inspired by the original 2003 model.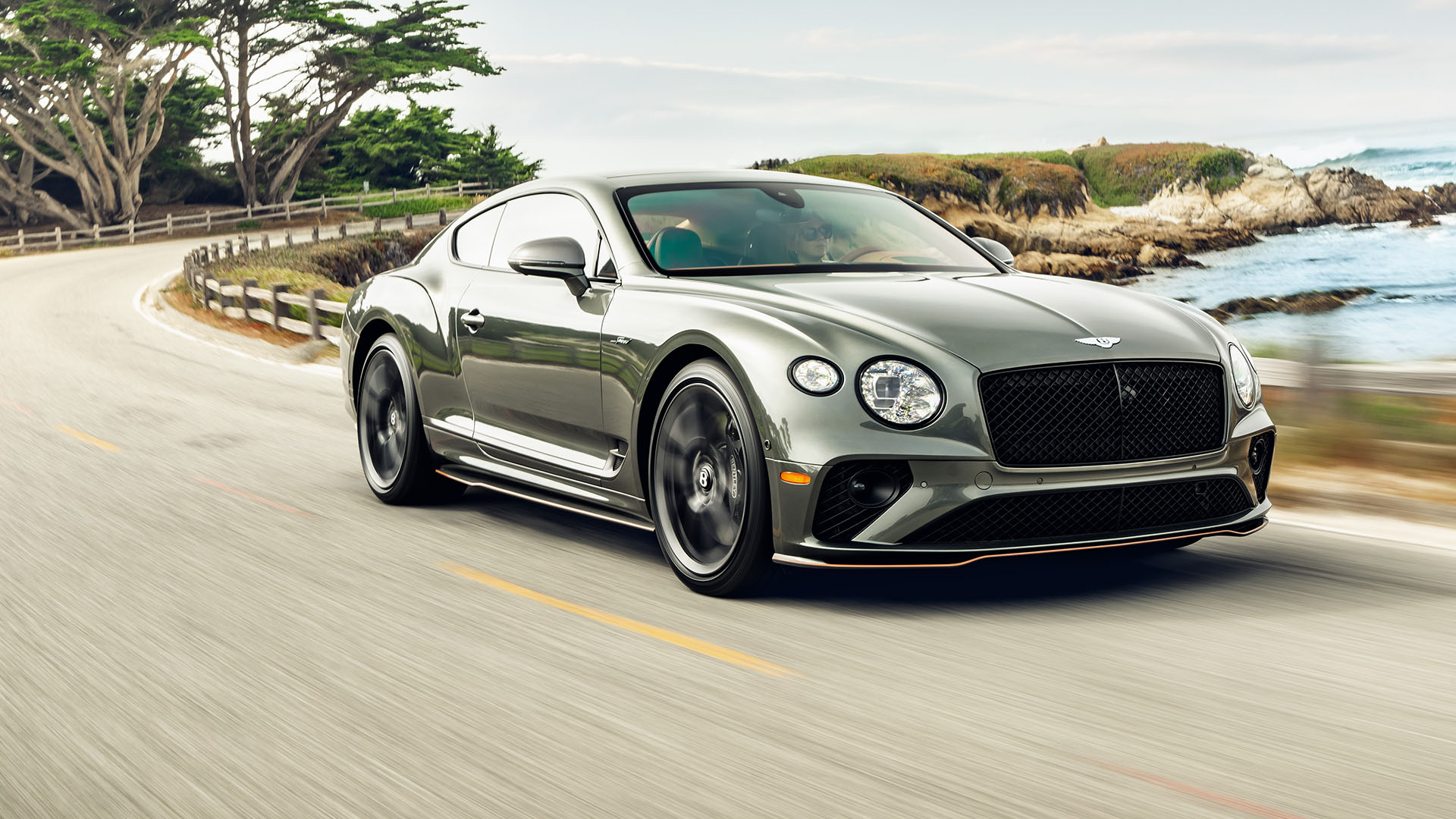 Finished in Cypress Green paint with Saddle leather upholstery, and Burr walnut veneer, the modern interpretation reflects a 20-year-old classic with a contemporary touch.
The new model was created by Mulliner, Bentley's in-house personalization department, reflecting the evolution of their craft over the last two decades. Intricate details like accent hides and contrast stitching in "Special Green" make the Saddle seats stand out, while the trim on the fascia and waist rails feature two finishes, both house open pore Dark Burr Walnut and high-gloss Dark Burr Walnut, separated by a Cypress green pinstripe.
The vehicle's exterior is equally appealing, with 22-inch Sports Wheels in Dark Grey Satin, and additional features such as Blackline, Touring, and Styling add-ons. Polished black exterior brightware, a carbon fiber front splitter, side skirts, and diffuser contribute to the car's unique appearance.
Commemorative badges and drawings of both the 2003 and 2023 models add the finishing touch to this celebratory edition.
The keys to this one-of-a-kind vehicle were handed over to its new owner at the Quail event for an undisclosed price, but the celebration doesn't end there. Bentley also created a special Continental GT "baton" that will travel from car to car across Europe, Asia, and the USA, collecting souvenirs. Upon its return to the automaker's headquarters in the U.K., the baton and the memories will be placed in a time capsule, preserving this extraordinary journey in automotive history.