Lexus Continues to Refine Steer-By-Wire System, Targeting Release Next Year
by AutoExpert | 21 September, 2023
Earlier this year, the Lexus RZ's steer-by-wire system left much to be desired, described as "twitchy and unpredictable" during initial tests. But Lexus has been responsive to the criticism and is reportedly still fine-tuning the technology, with aims for a production-ready version next year.
According to Car & Driver, Lexus "isn't yet satisfied with the tuning," but the system has already seen significant updates. Among these changes is a new capability that allows the steering wheel to rotate "200 degrees in each direction," a substantial increase over the "150 degrees" in the initial prototypes.
Despite the improvements, Car & Driver mentioned that there is still work required, particularly at low speeds. However, they also noted that the "highly variable ratio of the steer-by-wire system feels natural and is easy to acclimate to."
The engineers at Lexus told the publication that they expect the development phase to conclude next year. Following this, the system and the yoke steering wheel would likely make their debut in the Lexus RZ and potentially expand to other models in the Lexus range.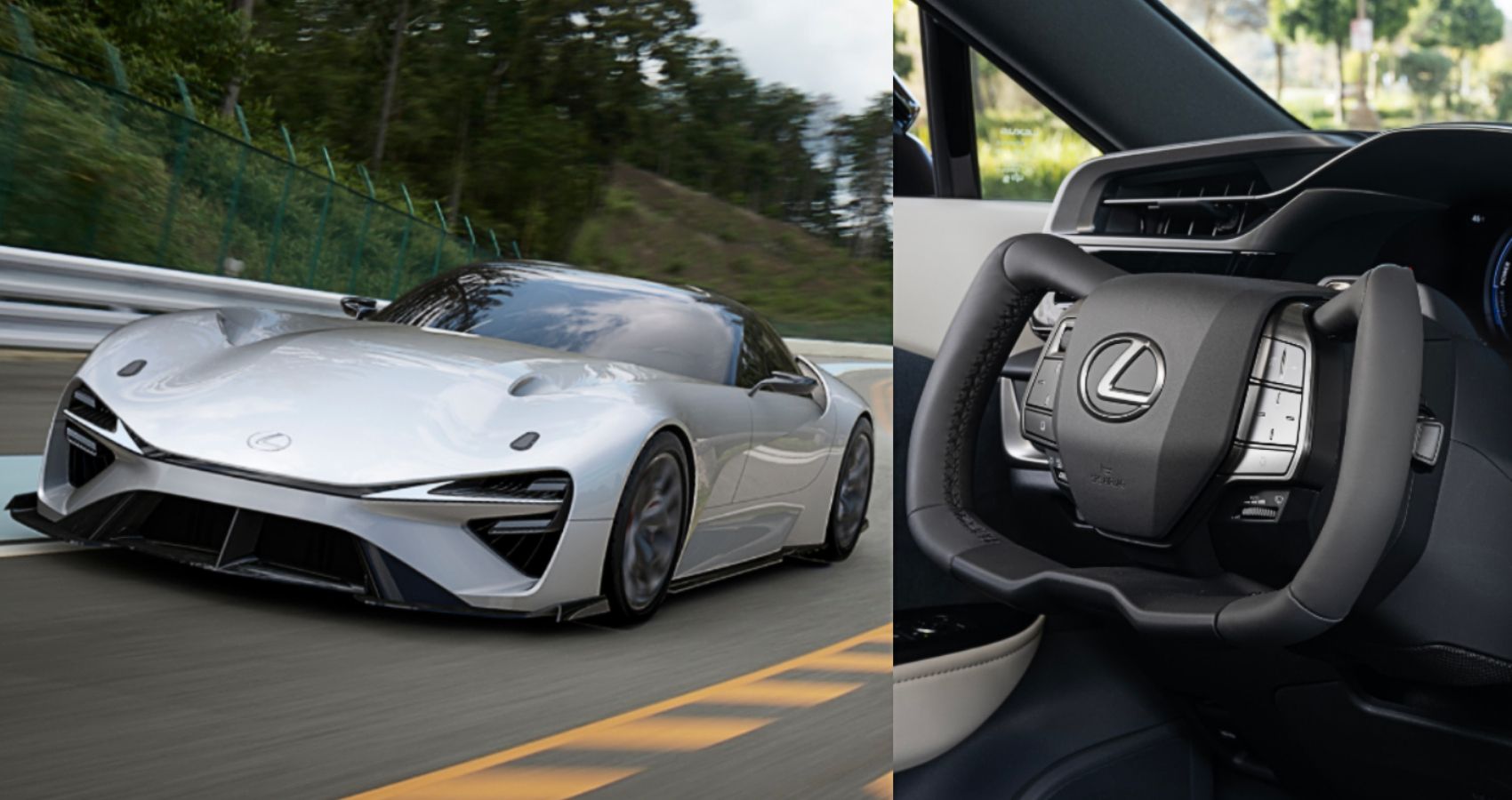 The steer-by-wire system replaces traditional mechanical steering linkages with electrical signals. In this system, steering inputs are captured electronically and sent to an actuator that manipulates the steering. The car also provides haptic feedback through the yoke, keeping the driver informed of the vehicle's behavior.
Moreover, the system includes an adjustable steering ratio that alters based on the vehicle's speed. This feature is expected to improve low-speed maneuverability in confined spaces like parking lots, while ensuring stability at higher speeds.