Desert Kings: The Best Cars for Surviving a Desert Journey
by AutoExpert | 27 October, 2023
The allure of a desert journey, with its golden sands and endless horizons, beckons the daring heart. However, conquering such a formidable terrain demands a steely companion on wheels. This article unveils the best cars designed to withstand the desert's wrath, ensuring your sandy sojourn is nothing short of epic.
When one talks of desert dominance, the Toyota Land Cruiser reigns supreme. Its robust build, powerful engine, and exceptional suspension make it a stalwart amidst swirling sands and rocky ridges.
Real-time example: The Rebelle Rally, an all-women's off-road navigational rally across the deserts of Nevada and California, witnessed the Toyota Land Cruiser gracefully gliding over dunes, underscoring its desert prowess.
Jeep Wrangler is another name synonymous with off-road excellence. Its compact size, high ground clearance, and potent 4x4 system are your tickets to taming the unpredictable desert trails.
Real-time example: During the annual Easter Jeep Safari in Moab, the Wrangler showcased its desert dexterity, conquering sandy terrains with remarkable ease.
Land Rover Defender, a blend of British elegance and rugged resilience, is engineered for the adventurous spirit. Its Terrain Response system adapts to the desert's demands, ensuring a smooth sail over the sands.
Real-time example: In a daring expedition across the Namib Desert, the Land Rover Defender tackled the relentless sands and rocky outcrops, proving its desert-worthiness.
Ford Bronco, with its retro charm fused with modern off-road technology, is a newcomer but a formidable one. Its G.O.A.T. (Goes Over Any Type of Terrain) modes include a Sand mode, prepping it for desert dalliances.
Real-time example: In its maiden voyage in the desert trails of the Southwest, the Ford Bronco effortlessly danced over the dunes, promising a bright future in the realm of desert exploration.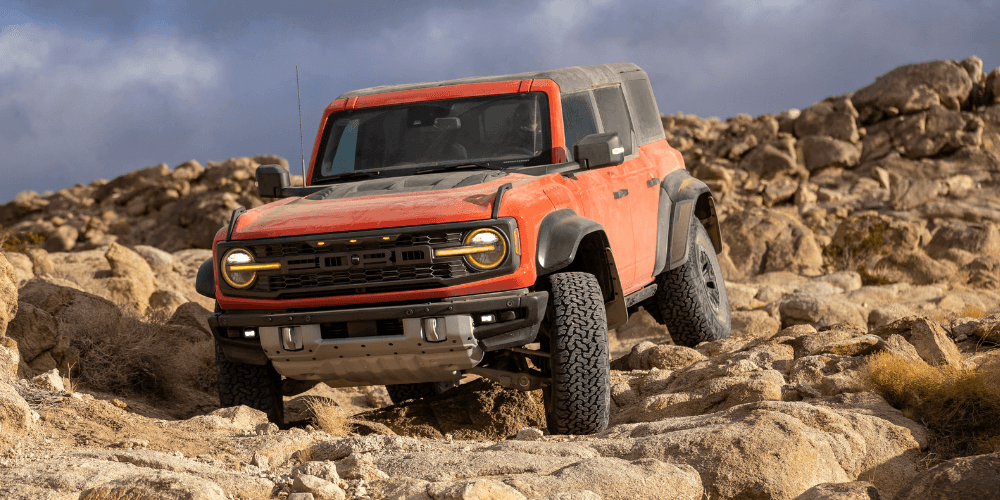 These vehicles are more than just cars; they are your trusted comrades in unveiling the desert's mystic beauty. Their engineering brilliance matched with a dash of daredevilry promises a desert journey etched in sands and memories.