Audi's Vision of the Future: Introducing the Activesphere Concept
by AutoExpert | 6 September, 2023
The Munich Motor Show is in full swing, and Audi continues to dazzle with its latest creation – the Activesphere concept. This electric pickup, which was first introduced in January, combines the practicality of a four-door coupe crossover with an Allroad aesthetic and a striking sporty design, all sitting atop massive 22-inch wheels equipped with active aerodynamics.
In terms of functionality, the Activesphere boasts impressive ground clearance, enabling it to conquer various terrains with approach and departure angles of 18.9 and 28.1 degrees, respectively.
Adding to its uniqueness, this concept car features enormous rear doors and a see-through Singleframe grille, providing a glimpse into the front trunk. But perhaps the most intriguing feature is the "active back," a system that allows the car to transform into a pickup truck in a matter of seconds.
With a simple touch, the rear window slides up, and the tailgate slides down, granting easier access to the cargo bed. This area is separated from the cabin by a motorized bulkhead that deploys from the rear seats when the car switches into truck mode.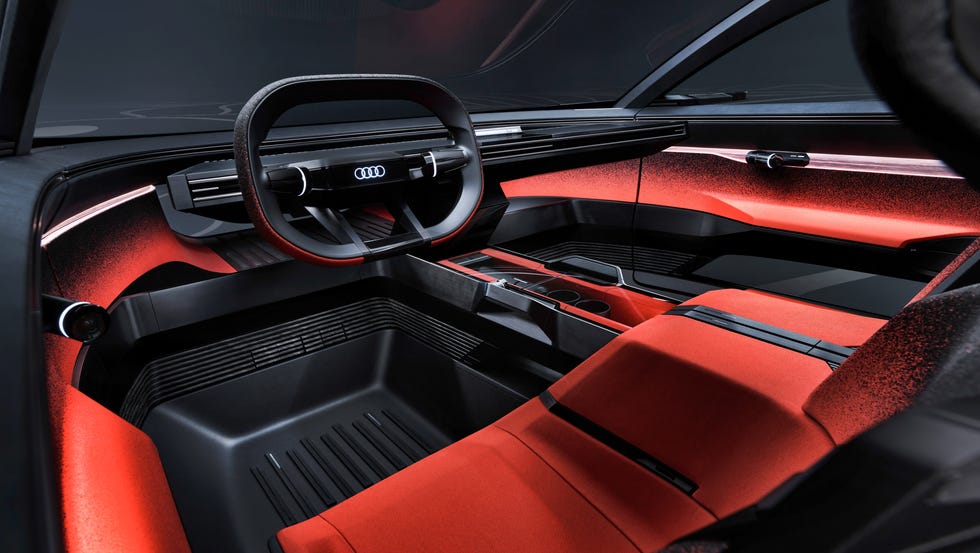 Inside, you'll find a minimalistic interior layout with four individual seats separated by a full-length center console. Rumor has it that the traditional touchscreens may be replaced by augmented reality headsets that resemble sunglasses, adding a futuristic touch.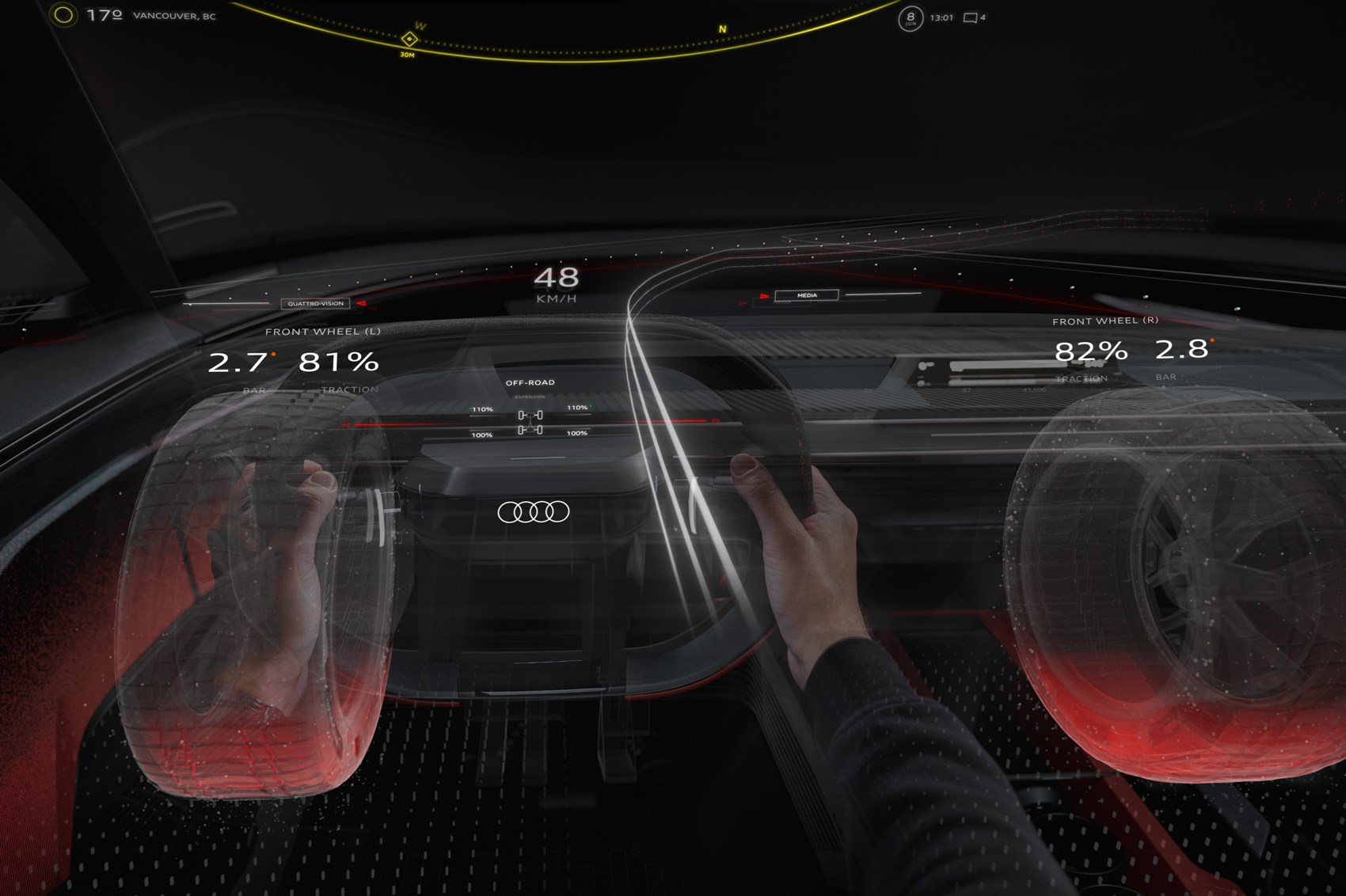 Under the hood (or should we say, under the battery), the Activesphere concept is powered by a dual-motor all-wheel-drive system producing an impressive 440 HP and 531 lb-ft of torque. It rides on Audi's PPE platform and boasts an 800V technology paired with a 100kW battery package, offering a range of over 373 miles on a single charge.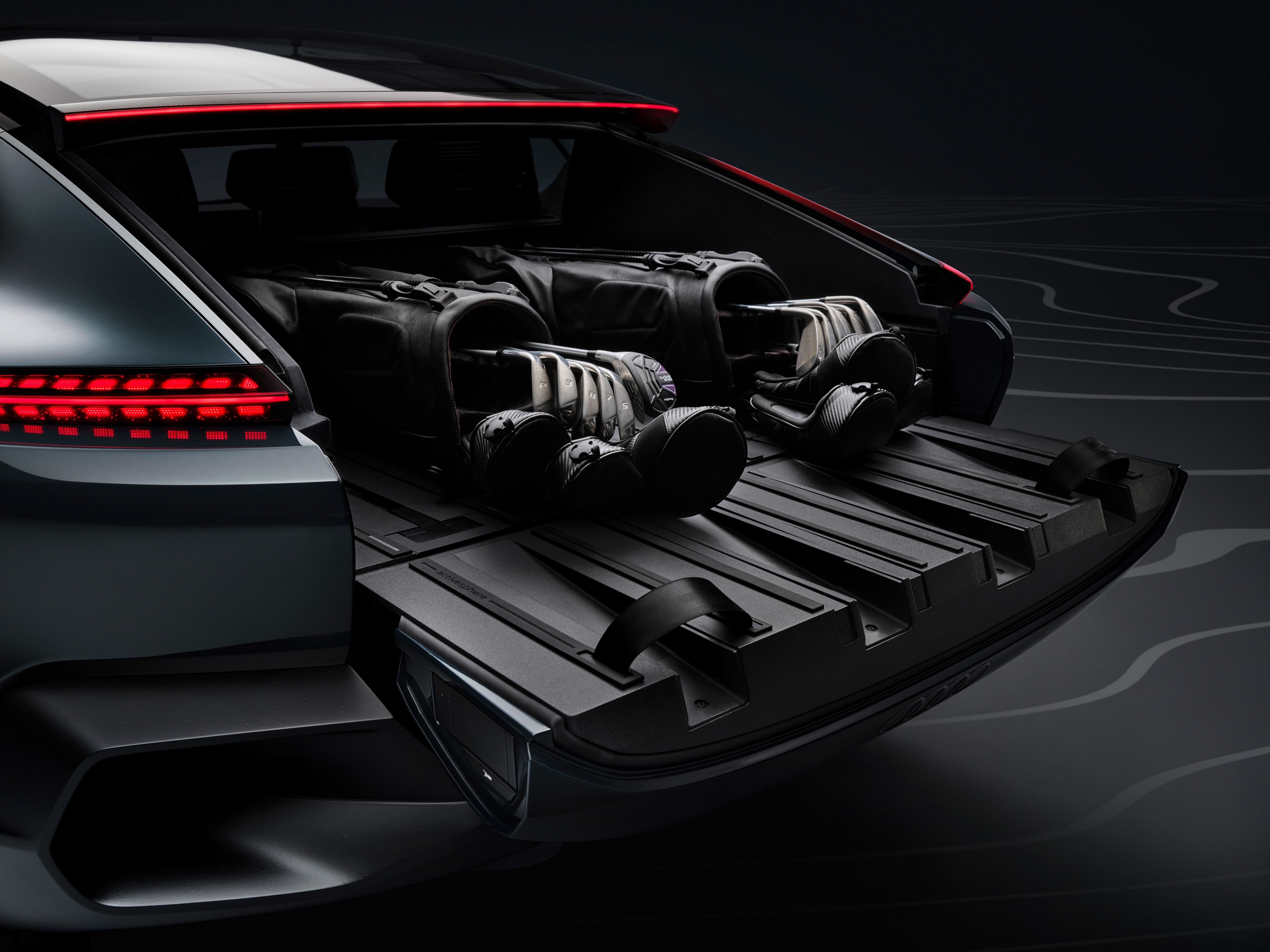 But that's not all – Audi has also integrated an "autonomous chauffeuring capability" into this concept, where the "dashboard, steering wheel, and pedals disappear into an invisible position" when the autonomous mode is engaged. It's a glimpse of the future that Audi envisions for mobility.