2023's Best In-Car Entertainment Systems: Navigating Through the Tech Marvels
by AutoExpert | 27 October, 2023
As the digital wave continues to reshape the automotive landscape, in-car entertainment systems have evolved from mere radio receivers to sophisticated infotainment hubs, melding together entertainment, connectivity, and navigation into one seamless experience.
In 2023, a plethora of innovative in-car entertainment systems are vying for the spotlight.
Here's a rundown of the crème de la crème:
Stellantis UConnect
Stellantis, born from the union of Chrysler and Peugeot, has brought forth the UConnect system, revered for its user-friendly interface. The system, available in brands like Dodge, Chrysler, and Jeep, provides a gamut of features including wireless smartphone compatibility, Amazon Alexa integration, and Apple CarPlay and Android Auto compatibility, all accessible via a customizable touchscreen display that ranges from 5 to 12 inches based on the vehicle model.
Mercedes-Benz MBUX
The Mercedes-Benz User Experience (MBUX) stands out with its augmented reality navigation and a robust voice assistant capable of handling car-related commands and random queries to keep you entertained on the road. The infotainment system provides multiple control methods including a touchscreen display, a central touchpad, and touchpads on the steering wheel, adding a layer of flexibility and convenience for the user.
Kia UVO / Hyundai Blue Link
These sibling systems from Kia and Hyundai are celebrated for their ease of operation. With a typical 10.25-inch touchscreen display, these systems provide a straightforward user interface coupled with essential features like Apple CarPlay and Android Auto. The physical buttons for many of the infotainment controls are a traditional touch that many users appreciate.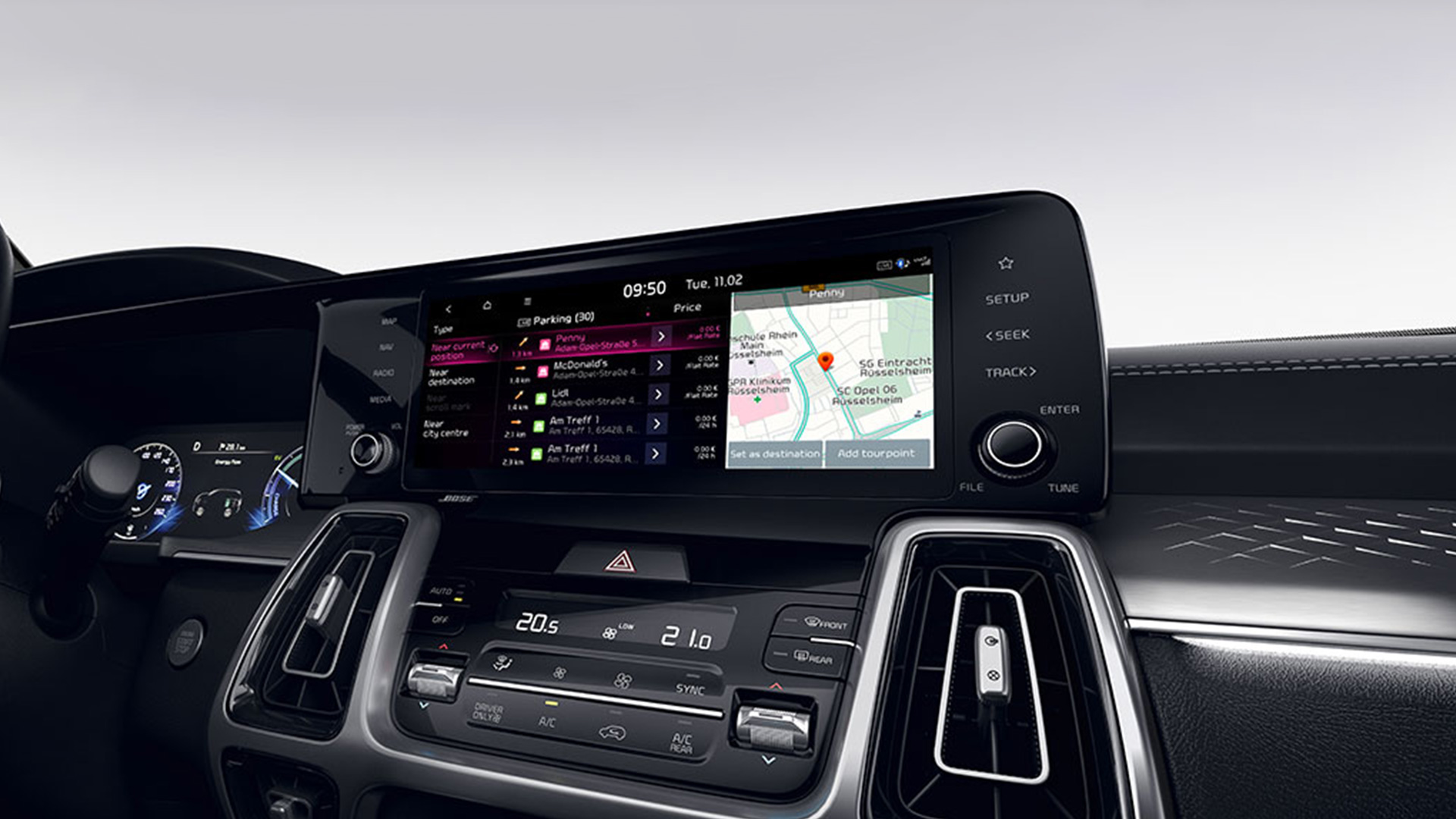 Ford SYNC 4
Ford's SYNC 4 system is a leap towards modernity with features like cloud-based connectivity, natural voice recognition, and wireless Apple CarPlay and Android Auto. Available in new models like the Mustang Mach-E and F-150 Lightning, SYNC 4 provides a personalized driving experience by learning your interests and usual destinations.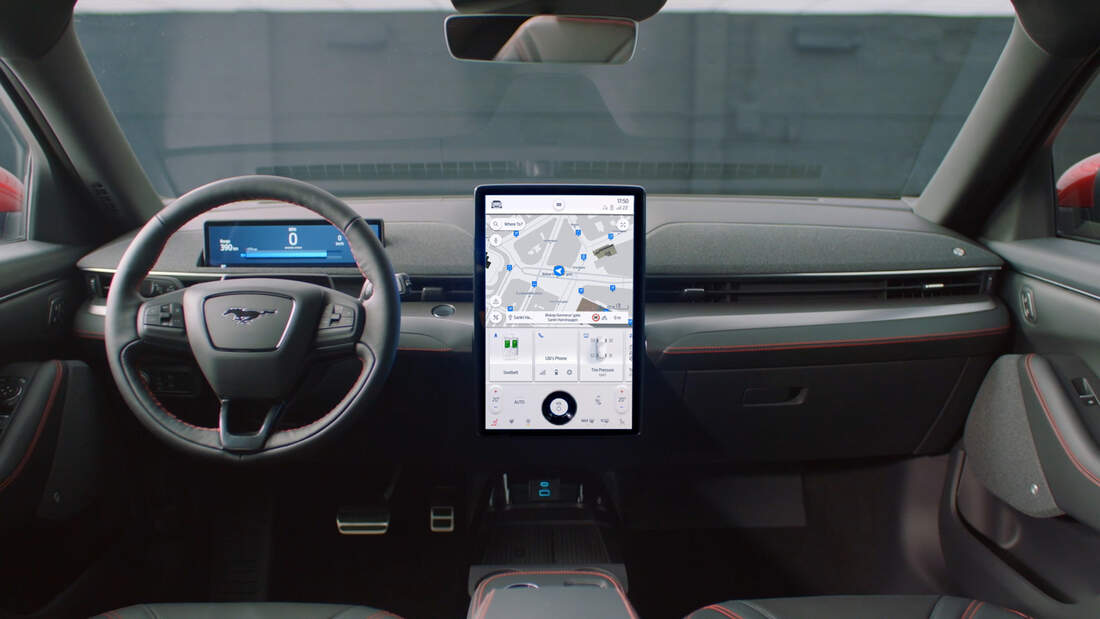 BMW iDrive
The BMW iDrive system, especially its latest iteration iDrive 8, is a testament to BMW's innovative spirit. The system uses artificial intelligence, natural language recognition, and even a computer-generated face for non-verbal cues, making it one of the most advanced infotainment systems in 2023​.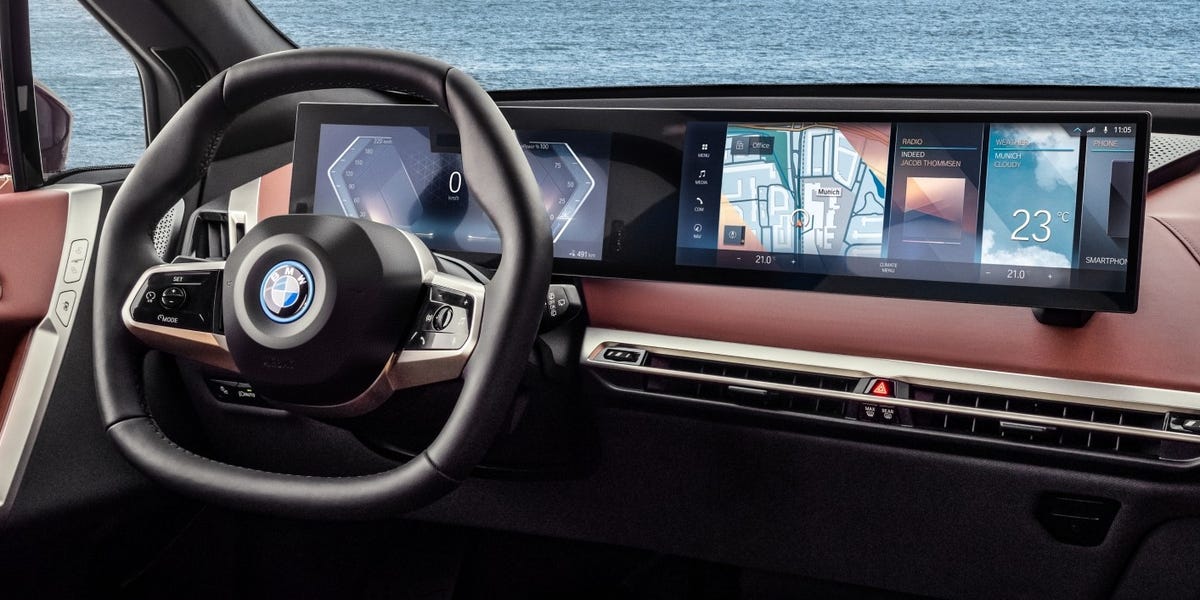 Mazda Connect
Mazda Connect is a nod to safe driving with its screen placed deep into the dashboard to minimize distraction. Despite its simplicity, it doesn't skimp on essential features, offering compatibility with Apple CarPlay and Android Auto.
Volvo Sensus
Volvo's Sensus system emphasizes ease-of-use with a smartphone layout, providing a 9-inch touchscreen as a standard across all models. The intuitive design places often-used apps within easy reach, encapsulating essential features like Apple CarPlay, Android Auto, and available features like navigation and wireless charging​.
Other Noteworthy Mentions
The simplicity and straightforwardness of the infotainment system in the 2023 Volkswagen Atlas is a breath of fresh air for those seeking hassle-free operation.
The 2023 Kia Telluride and Chrysler Pacifica also offer user-friendly and feature-rich infotainment systems, making them solid choices for tech-savvy families.
From the expansive and intuitive UConnect system of Stellantis to the safety-focused Mazda Connect, the in-car entertainment systems of 2023 are more than just a fancy touch screen—they are the nerve center of modern vehicles, orchestrating a harmonious blend of entertainment, information, and connectivity that enhances the driving experience manifold.