5 Car Hacks Every Driver Should Know: Life-Changing Tips for the Road Ahead
by AutoExpert | 21 September, 2023
Hey folks, ever find yourself on the road thinking, "There's gotta be a better way to do this"? Trust us, we've been there. Whether it's struggling with a foggy windshield or dealing with an overheated car, sometimes life throws you a curveball—or, in this case, a pothole. That's why we've put together our top 5 car hacks every driver should know. Let's dive in!
1. The Instant Fog-Buster: Shaving Cream
We've all had to deal with foggy car windows, especially on those chilly mornings or humid nights. Forget constantly wiping down your windows; instead, apply some shaving cream on the inside and wipe it off. The ingredients in shaving cream act as a defogger and help keep your vision crystal clear.
Interesting Fact: Shaving cream contains many of the same ingredients as commercial defoggers. Who knew, right?
2. Say Goodbye to Dents: Hot Water & a Plunger
Got a minor dent? Before you rush to the repair shop, try this. Pour hot water over the dented area to soften it up, then use a plunger to suction and pop it back into place. Simple, but oh so effective!
Interesting Fact: The science here? Hot water makes the plastic more flexible, while the plunger creates enough suction to pop that dent back out.

3. The Ultimate Cup Holder: A Muffin Tin
If you're like us and always have an array of beverages and snacks in the car, you know the struggle is real when it comes to cup holders. Place a muffin tin in a shallow basket and—voilà—you've got a multi-cup holder that can hold everything from your coffee to your soda can.
Interesting Fact: The first cars didn't even have cup holders! They became a standard feature only in the 1980s.
4. Never Lose Your Car in a Parking Lot: Take a Selfie
Ever walked out of the grocery store and had no clue where you parked? Next time, take a selfie with your car and a parking lot landmark. It's a modern solution to an age-old problem.
Interesting Fact: Studies show that visual cues can improve memory retention by up to 65%. That selfie is doing more work than you thought!
5. Overheated? Use Your Car's Windows Wisely
If your car's turned into an oven on a hot day, roll down one window and open and close the opposite door a few times. This acts like a fan, pushing the hot air out and letting the cooler air in.
Interesting Fact: This is actually how desert animals like the Fennec Fox keep cool—they use their large ears to dissipate heat!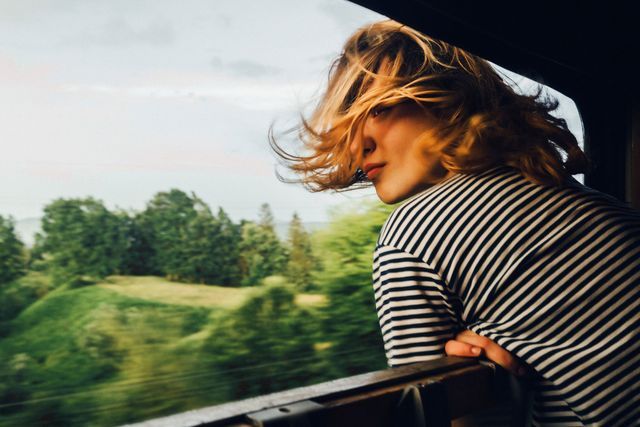 Final Thoughts
So there you have it—our top 5 car hacks to make your life on the road a bit easier. From foggy windows to unbearable heat, we hope these hacks help you out in those "uh-oh" moments. Until next time, drive safe and hack smart!